Walnut Creek Fire Protection
Fire Sprinkler Systems in Walnut Creek
Walnut Creek Fire Protection & Hood Cleaning is a full-service fire sprinkler company located in Walnut Creek, California.  
From fire sprinkler system design, installation, inspections, and repair services, our experienced and licensed technicians are able to provide our customers with everything they need to operate safely and in compliance with local, state, and industry-standard guidelines (i.e. OSHA). 
We provide fully certified and insured service to ensure the safety, compliance, and insurability of your residential or commercial property. Our technicians are also available 24/7 for emergency services. Call us today to schedule your next appointment! 
Our Fire Sprinkler Services
For businesses, having a fire sprinkler system is intended to help prevent the spread of fire throughout a building. When a fire breaks out, the temperature of the room rises. With a fire sprinkler system installed, the sprinkler heads are activated by a fusible link to disperse a water or other chemical agents to immediately suppress the fire. Simultaneously, the alarm system is activated, notifying your local fire department to contain the fire as necessary.  
For these systems to work, you need professional fire sprinkler services in Walnut Creek. Our fire suppression systems and services are designed to protect lives and property in commercial, industrial, and residential structures.  
We offer the following fire sprinkler services:  
Installations

 

Repairs

 

Inspection & Testing

 
Fire Sprinkler System Installation
The team at Walnut Creek Fire Protection & Hood Cleaning offers our expertise to handle your fire sprinkler system installation project. From start to finish, we provide fire sprinkler installations in Walnut Creek that includes: 
Working within your budget constraints

 

Feasibility planning

 

3-D coordination

 

Full-integration with existing systems

 
For our commercial clients, we have experience collaborating with architects, building owners, and construction contractors to guarantee you that we'll deliver a fire system that is both compliant to all standards for Walnut Creek and seamlessly integrated into your property. 
We also provide residential customers with top-grade fire sprinkler installation and design services. We regularly collaborate with homeowners, HOAs, contractors, and apartment complex managers to ensure a cohesive installation.  
Contact us today for a quote to get started on your  fire sprinkler system installation. 
Fire Sprinkler Repair Services
A damaged or non-operational fire sprinkler is not acceptable when lives and properties are at stake. 
Our team of certified technicians can perform any repairs needed for fire sprinkler repairs in Walnut Creek. Metal sprinkler systems are susceptible most commonly to corrosion, so regular service is a necessity in California's ever-changing climate. 
Also, components wear down due to age and usage, so we are able to resolve any issue – whether you simply need a new sprinkler head or want an entire floor of your business repiped, Walnut Creek Fire Protection & Hood Cleaning is with you every step of the way.  
Because your building's fire sprinkler system is interconnected with other fire protection systems, we also offer repair and maintenance services for your entire fire suppression system. During this service, we are able to pinpoint any potential leaks or potential problems that may cost you more money due to developing issues.  
Contact us today to schedule any repairs or issues that you may have!  
Fire Sprinkler Inspections & Testing
To keep your property safe and compliant, you need to conduct regular fire sprinkler inspections in Walnut Creek. Only a proper inspection and maintenance schedule can help you identify and solve problems before they become threats to safety. 
Inspection and maintenance of sprinkler systems are required on a monthly, quarterly, semiannual, annual, and five-year basis. To simplify your service, we work to design a custom-tailored program that will meet your needs. 
In addition to repair and maintenance, Walnut Creek Fire Protection & Hood Cleaning offers annual in-depth inspection of sprinkler systems, extinguishers, fire pumps, backflows, alarms, and more. 
Walnut Creek Fire Protection & Hood Cleaning offers the following maintenance and fire sprinkler testing in Walnut Creek:  
Scheduled Testing

 

Annual Testing

 

5-Year Testing

 
Scheduled Testing 
We provide on-demand testing services that range from basic testing to complete system testing. Depending on the size and complexity of your fire sprinkler system, our technicians will ensure that every component is in working order.  
For many at-risk businesses, we offer scheduled testing on a weekly, monthly, and/or quarterly basis. Most of these service checks include: 
Inspection of gauges (i.e. dry, pre-action, deluge and wet systems)

 

Inspection of alarm devices

 

Inspect of hydraulic nameplate and fire department connections

 
Annual Testing 
To remain compliant, fire sprinkler annual testing in Walnut Creek is a must.  
During an annual test of your fire protection system, our technicians perform comprehensive checks performed on all the parts of your fire sprinkler system. These checks include: 
Water flow tests

 

Main drain tests 

 

Control valve tests

 

Visual inspection of all sprinklers and pipes

 

Inspection of structural element of the building (i.e. hanger/seismic bracing, pipe, fittings and sprinklers)

 

Inspection and testing of alarm switches and fire department connections

 

Inspection of gauges

 

Inspection and trip test of entire fire sprinkler system (including dry, pre-action, and deluge systems, backflow preventers, anti-freeze loops, etc. )

 
5-Year Testing of Sprinkler Systems 
Fire sprinkler 5-year testing in Walnut Creek is available for your fire sprinkler system. 
This includes all of the above-listed testing of the annual inspection, as well as: 
Physical inspection of hoses, containers, and piping

 

Testing of check valves on your fire sprinkler system

 

Standpipe testing (including dry standpipe hydrostatic testing)

 

Internal pipe inspections

 

Obstruction investigations

 

Complete flush of your Fire Department Connection (FDC).

 
Schedule your next service for sprinkler system repair, testing, or maintenance today! 
Contact Us Today For Fire Sprinkler Services In Walnut Creek
For fire sprinkler services in Walnut Creek, the choice is clear: Walnut Creek Fire Protection & Hood Cleaning. Our highly-trained technicians offer prompt and reliable service to ensure your fire sprinkler system is in optimal working condition. 
Walnut Creek Fire Protection & Hood Cleaning is also at your service for number of related fire protection services for commercial businesses, including: 
Kitchen Fire Suppression Services

 

Fire Extinguisher Services

 

Hood Cleaning

 
Call Walnut Creek Fire Protection & Hood Cleaning to request a quote for your fire sprinkler system and enjoy the peace of mind your business deserves today! 
GET A GUARANTEED CALL BACK
FROM THE OWNER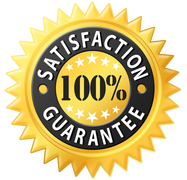 Call For A Fast & Free Fire Protection Consultation