Walnut Creek Fire Protection
Hood Cleaning in Walnut Creek
When you need complete restaurant hood cleaning in Walnut Creek, choose one of the best hood cleaning companies in Walnut Creek: Walnut Creek Fire Protection & Hood Cleaning! 
We offer excellent customer service and prompt service that works with your schedule to ensure a safe environment for your commercial kitchen Whether you are a restaurant, hotel, hospital, employee cafeteria, and more, our team of experienced technicians can do the dirty work and clean your exhaust hoods to keep you clean, operational, and compliant.Plus, we make sure that customer service is always our top priority each and every time!  
Contact Walnut Creek Fire Protection & Hood Cleaning to schedule your next cleaning today! 
Why is Professional Hood Cleaning So Important?
Many small businesses believe that hood cleaning in their commercial kitchens is a job that can be performed by in-house staff. The truth is that while it is possible to clean the hood and exhaust system, it's more likely that important areas of grease accumulation will not be addressed.  
The reason for this is that your kitchen builds up a flammable residue throughout your entire kitchen hood exhaust system. From frequent cooking, heat, smoke, and grease-laden vapors are combined and pulled out of your restaurant through your kitchen hood exhaust system, leaving a trail of residue that affects the hood, vents, filters, ductwork, and fans. 
Over time, this greasy and oily residue can provide fuel for a fire, resulting in a catastrophic event that puts your business, staff, and customers in danger.  
To avoid this, professional hood cleaning companies perform regularly-scheduled cleanings to remove this residue and accumulated debris. 
Why Choose Walnut Creek Fire Protection & Hood Cleaning?
Here's why commercial kitchens in Walnut depend on Walnut Creek Fire Protection & Hood Cleaning services to run their business: 
Safer for Staff and Customers 
Hood cleaning can reduce the chance that a grease fire breaks out in your restaurant, which can be catastrophic in a matter of minutes. Get peace of mind by hiring the most trusted professional hood cleaning services in Walnut Creek – Walnut Creek Fire Protection & Hood Cleaning.  
Cleaner Dining Environment 
It's important to maintain the air quality inside your restaurant. Professional hood cleaning in Walnut Creek can make your restaurant smell inviting and sumptuous, not stagnant and greasy.  
Attention to Detail 
Every service call we perform is designed to provide a comprehensive cleaning solution. Our technicians are trained to evaluate your entire system from top to bottom, leaving no area unaddressed. 
Reliability 
We show up on time, every time. As part of your service, we ensure scheduled cleanings at your convenience that takes the headache away from your day-to-day operation. We help you keep track of when your next cleaning is due. Whether your commercial hood needs to be cleaned every 30, 90, or 180 days, we're at your service.  
Cost-Effective and Affordable 
It's simply more cost-effective to hire a hood cleaning company in Walnut Creek than do-it-yourself. Cleaning supplies and equipment can already take up space on your premises, and it can be dangerous for untrained staff to move heavy-duty kitchen equipment and appliances.  
And unlike other professional restaurant hood cleaning services in Walnut Creek, we can work within your budget to create a plan that meets your needs without cutting corners. Call us today for a free estimate! 
Efficient Service 
For commercial kitchens, time is of the essence. We understand the need to have prompt service that doesn't disrupt your business. That's why our team works as quickly as possible during non-operational hours to clean your hood and exhaust systems in Walnut Creek. 
Helps You Become Compliant 
In order to adhere to health codes in California, having a professional hood cleaning service in Walnut Creek ensures that your commercial kitchen is compliant. Instead of the uncertainty of passing inspection or being forced to shut your doors until an issue is resolved, Walnut Creek Fire Protection & Hood Cleaning handles that for you. We provide a conclusive report of the hood cleaning, highlighting any developing issues that need fixing or complete do-overs. You can rest easy knowing that you're in compliance as soon as technicians from Walnut Creek Fire Protection and Hood Cleaning arrive.  
Call us today and see why commercial kitchens and restaurants depend on our hood cleaning services in Walnut Creek than any other kitchen exhaust cleaning company. Whether you run a restaurant, bar, coffee house, bistro, cafeteria, or another commercial kitchen, we can help restore your entire kitchen hood, fans, and exhaust system like new.  
Walnut Creek Fire Protection & Hood Cleaning is also at your service for a number of related commercial services including: 
Kitchen Fire Suppression Services

 

Fire Extinguisher Services

Fire Sprinkler Services

 
Call Walnut Creek Fire Protection & Hood Cleaning to request a quote for your hood cleaning needs and enjoy the peace of mind your business deserves today! 
GET A GUARANTEED CALL BACK
FROM THE OWNER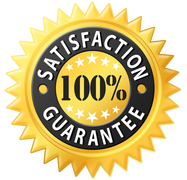 Call For A Fast & Free Fire Protection Consultation