Kitchen FIre Suppression Services
Walnut Creek Fire Protection
Kitchen Fire Suppression Systems in Walnut Creek
Kitchen fires are a common occurrence that can lead to serious injury or property damage. Whether caused by overheated oil or by a stove malfunction, having a kitchen fire suppression system can be catastrophic. To avoid these situations, all commercial kitchens are required to have kitchen fire suppression systems installed.  
Ensuring the safety of your commercial kitchen with reliable kitchen fire suppression service in Walnut Creek is essential for maintaining the safety of your customers, employees, neighbors, and the overall wellbeing of your business – it is also required by law.  
Walnut Creek Fire Protection & Hood Cleaning is an industry-recognized expert in the installation, maintenance, design, and NFPA-compliant inspection of commercial kitchen fire suppression systems in Walnut Creek. 
We are a fully-authorized dealer for most vendors and provide complete kitchen hood fire suppression installation services that meet or exceed UL300, NFPA 17A and NFPA96 standards. Our team of certified fire suppression technicians can provide every professional fire suppression service that your commercial kitchen demands.  
Contact us to learn more about our commercial kitchen fire protection services today. 
What is a Fire Suppression System?
Whether activated by a pull station or an automated system that detects when certain temperatures are reached, a professionally-installed kitchen fire suppression system can mean the difference between a minor incident versus a disastrous event.  
When initiated, a kitchen hood suppression system instantly releases wet chemical extinguishing agents that quickly put out fires. These chemicals are specifically designed to  react with grease, creating a harmless soapy substance that will not re-ignite. Because these systems are effective in a short time frame, your kitchen's components (the hoods, appliances,and plenum areas) will be preserved and your staff will be protected from burns and harmful smoke.  
Additionally, the fire suppression system is also designed to shut off any electricity and gas in your kitchen. This creates a safer environment and reduces any additional damage to reduce downtime in the event of a fire.  
On-Demand Service, On Your Schedule
In the restaurant and dining industry, keeping your doors open is vital for a thriving business. To accommodate your needs, we work with you to perform repairs and testing of your kitchen fire suppression system during the hours that your kitchen isn't open.  
We work efficiently to minimize downtime – our service can be uniquely tailored for late night, early morning, non-operational hours, and holidays service. 
Because of the need for periodic service, we offer convenient scheduled maintenance plans that ensure that your systems meet NFPA (National Fire Protection Association) and Contra Costa County's inspection guidelines.  
Additionally, we offer 24/7 emergency service should you have an urgent need or recently experienced a fire. 
Schedule the following services for your kitchen fire suppression system in Walnut Creek today: 
Kitchen fire suppression installation

 

Kitchen fire suppression repairs

 

Kitchen fire suppression inspection

 
Complete Kitchen Hood Suppression Installation
If you don't have a kitchen hood suppression system installed in your business, there's no better day than today. Our experienced and knowledgeable fire protection contractors will make sure your commercial kitchen or restaurant remains safe from catastrophic fire damage. 
We install and service the following manufacturers of fire suppression systems:  
Ansul

 

Kiddie

 

Rangeguard

 

Pyrochem

 

Amerex

 

Buckeye

 
At Walnut Creek Fire Protection & Hood Cleaning, we help you through the entire process from start to finish, including: 
Designing

 

Planning

 

Obtaining permits

 

Coordinated installation

 

Testing

 

Final inspection

 
We specialize in creating a new system or upgrading your existing fire suppression systems. Whatever your kitchen hood suppression in Walnut Creek needs are, we can make sure you're fully protected. 
Kitchen Fire Suppression Repairs in Walnut Creek
For kitchen fire suppression repairs in Walnut Creek, we've got your covered. 
If you've detected a problem or believe that there is something wrong with your kitchen fire suppression system, you could be left without functional fire suppression when you need it most. Walnut Creek Fire Protection & Hood Cleaning is here to give you the peace of mind that a fully-operation system provides. 
Also, if your kitchen hood suppression system discharged in a recent cooking fire, it is critical to recharge the pressurized cylinders to safely resume normal restaurant operations. Our technicians can quickly recharge your system and get your back to normal to avoid leaving you vulnerable to a fire in the future.  
Kitchen Fire Suppression Inspection in Walnut Creek
Kitchen fire suppression inspection in Walnut Creek is mandatory for all restaurants and commercial kitchens.  
To avoid hefty fines and business interruption due to shutdown, we offer comprehensive and recurring inspections to ensure that every part is functioning properly and stay compliant.  
The following is what our kitchen hood suppression inspections entails: 
Visual inspection of installed nozzles, conduits, and detectors

 

Internal inspect non-pressurized tanks for corrosion and malfunction

 

Secured piping

 

Nozzle cleaning

 

Checking of pressurized cylinder gauges and up-to-date hydrostatic tests

 

Testing of remote pull station and automatic actuation cycles

 

Verification of electricity and gas cutoff when the fire suppression system activates

 

Replacement of components as needed (including cartridges, fusible links, center link housings, etc.)

 

Test electrical interlocks

 

Comprehensive reporting and recording of any obvious deficiencies

 
Walnut Creek Fire Protection & Hood Cleaning's professional services meets every inspection need your business requires to stay compliant according to guidelines set by: 
California- and locally-mandated codes

 

Insurance requirements

 

National Fire Protection Association (NFPA)

 

American National Standards Institute (ANSI)

 

Standard UL 300 

 
And to take the hassle of remembering to regularly inspect your system, we also offer a convenient inspection and maintenance at designated intervals. Contact us today to learn more! 
Partner with Walnut Creek Fire Protection & Hood Cleaning today for the best kitchen fire suppression services in Walnut Creek. We offer full-service inspections, installation, and repair from a team of certified and licensed fire protection contractors. We make your business safe and code-compliant so you can focus on what you do best.  
Walnut Creek Fire Protection & Hood Cleaning is also at your service for number of related fire-safety related services including: 
Fire Extinguisher Services

 

Fire Sprinkler Services

 

Hood Cleaning

[Text Wrapping Break]

 
Call Walnut Creek Fire Protection & Hood Cleaning to request a quote for your kitchen fire suppression needs and enjoy the peace of mind your business deserves today! 
GET A GUARANTEED CALL BACK
FROM THE OWNER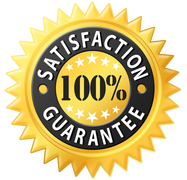 Call For A Fast & Free Fire Protection Consultation